For Your Travel Things
MEET CAMMIE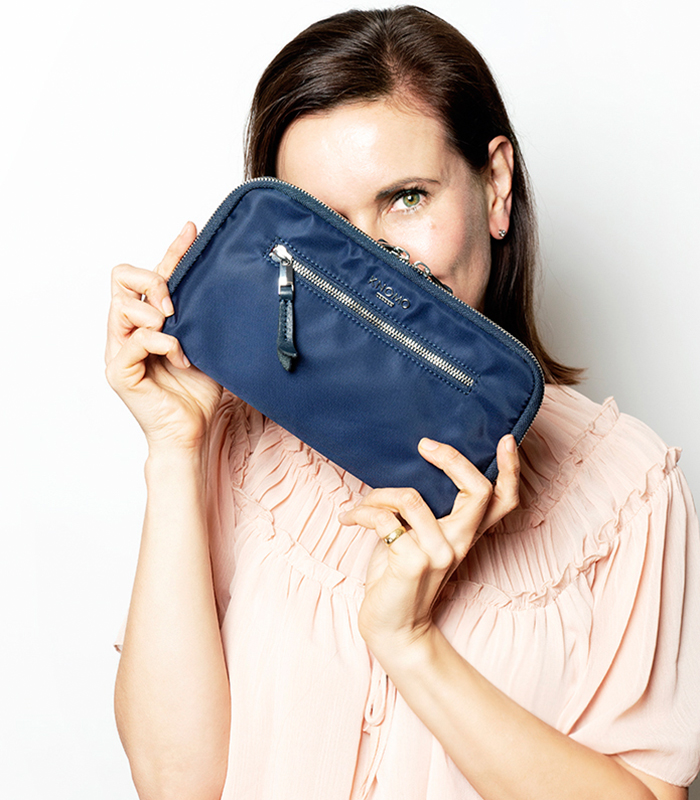 Uses: Knomad Travel Wallet
Works hard as: Knomo Ecommerce Director
Plays hard by: Going on mini breaks with friends and tearing up the countryside on her bike.
Why she loves it: "I don't know what I would do without an organisational system like my travel wallet. All chaos would ensue if I left home without everything in one place and that's available at the tip of my fingers."
How she uses it: "I pack my Knomad Travel Wallet in my Park Lane suitcase and then I take it out when I get to the airport, where everything is all together and I can breeze through security."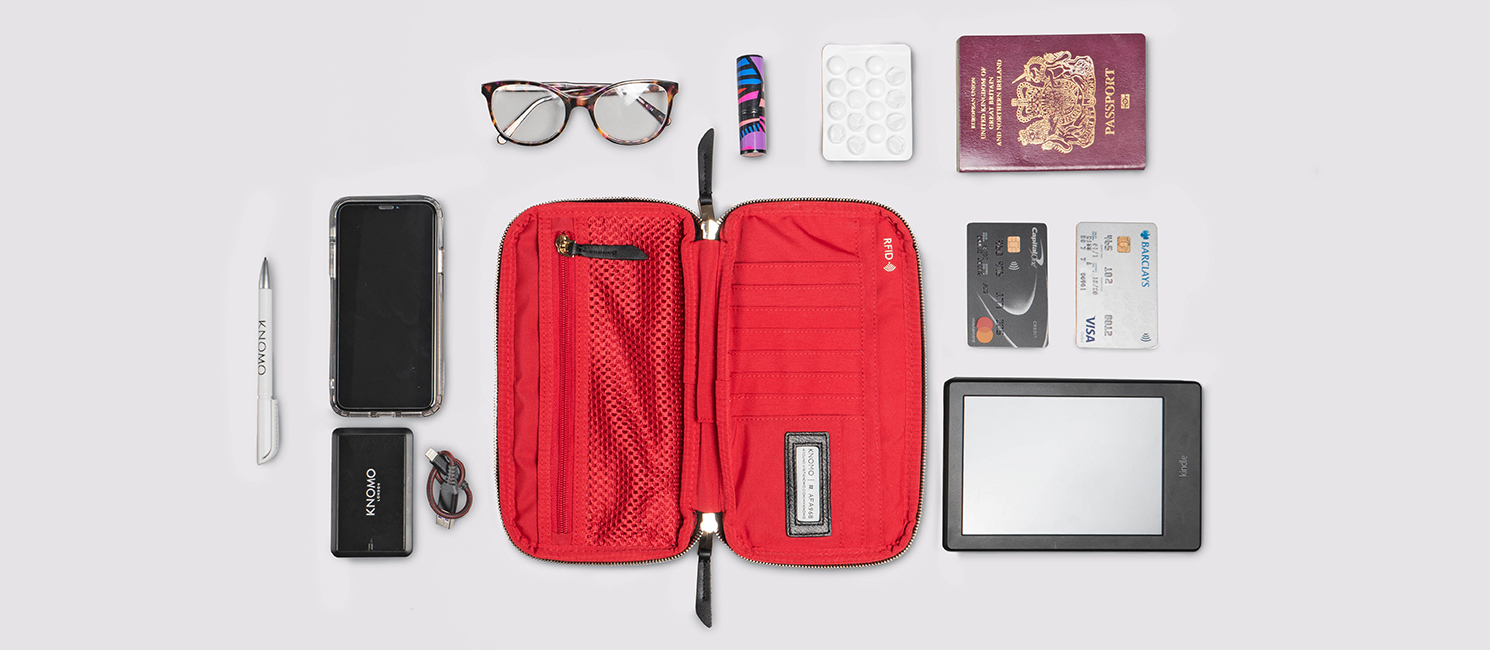 For Your Everyday Things
MEET TOM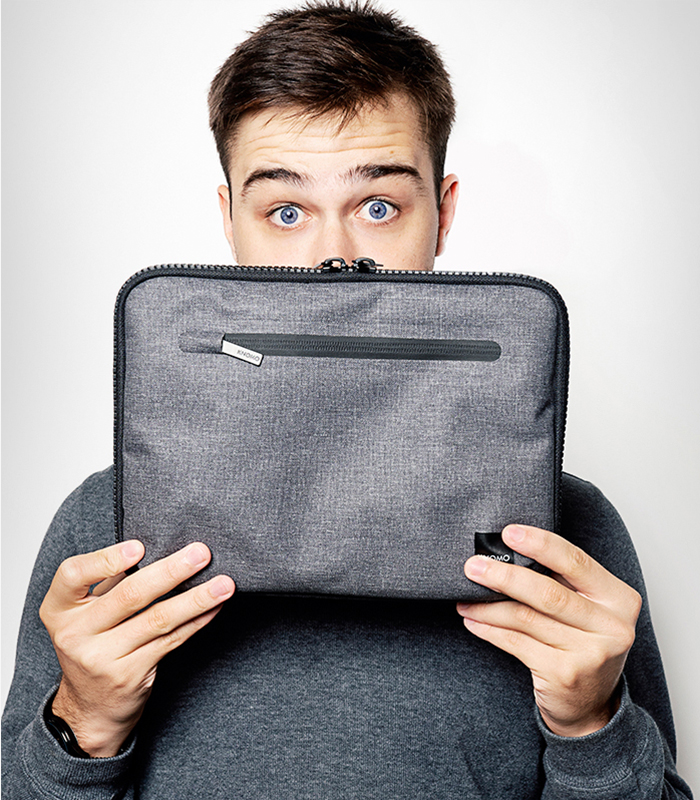 Uses: Thames Knomad Organiser
Works hard as: Knomo Ecommerce Executive
Plays hard by: Going for drinks after work with colleagues and scoring goals on the pitch at weekends.
Why he loves it: "I like my tech to be systemised, easy to find and looking good. Life on the move is easier when I can pick everything up and go at a minute's notice when it's all in the palm of my hands."
How he uses it: "I pack it in my Cromwell backpack to take it to work or on weekend trips. When I'm getting the train or on a roadtrip, I can pack my essentials away and have them to hand anywhere."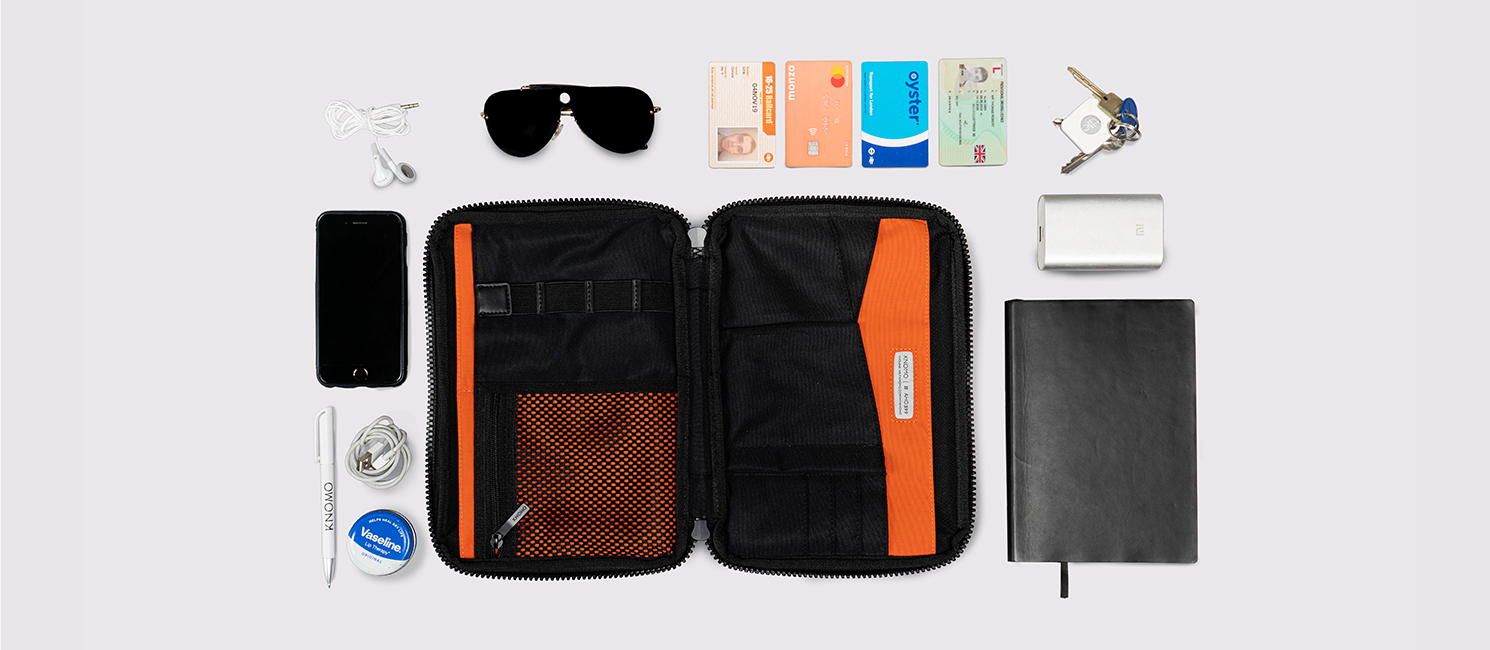 For Your Work Things
MEET BELLA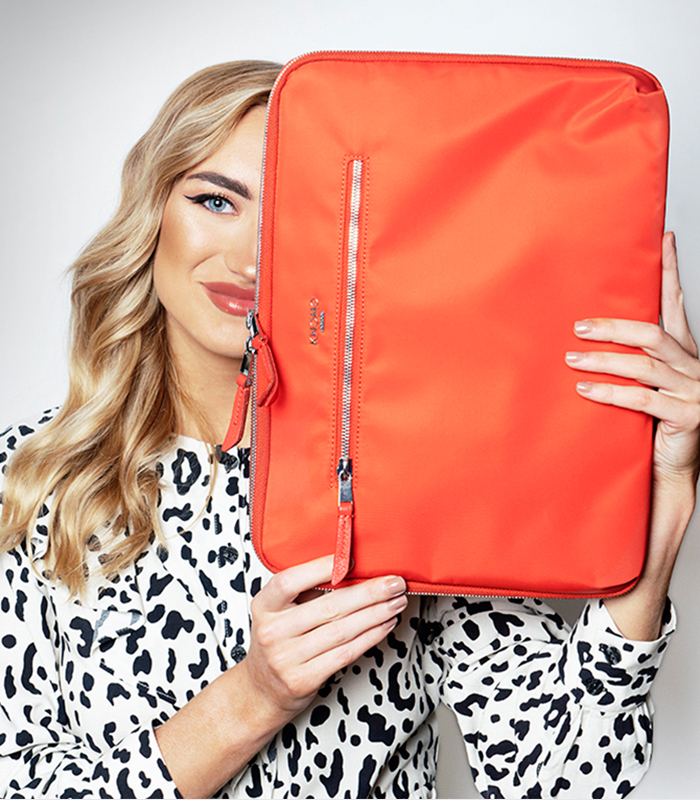 Uses: Knomad X-Body Organiser
Works hard as: Customer Service Executive
Plays hard by: Exploring up and coming foodie destinations after work with friends and heading to the beach on weekends for a relaxing break from the city (and maybe to catch some surf).
Why she loves it: "It's not just a laptop sleeve, I can fit in my laptop and so much more which is so useful in the office instead of having a messy desk or bottomless handbag. The bright pop of colour and stylish silver zips are so much more usable and versatile than a regular laptop bag."
How she uses it: "I can have my laptop and all my work essentials neatly packed and nip out of the office for a coffee whilst catching up on emails which gives me the headspace I need in my busy job. The detachable strap is perfect for adapting the organiser to a bag for after work plans."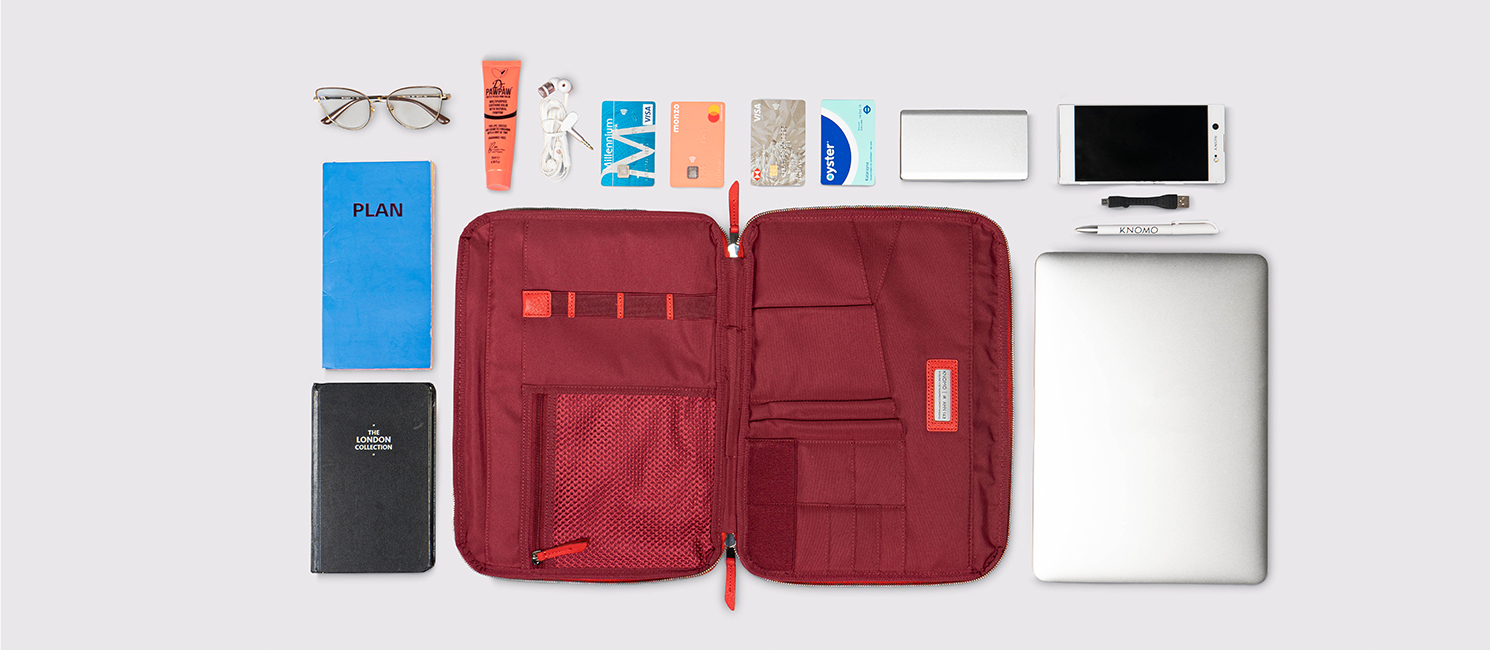 TAG @KNOMOLONDON ON INSTAGRAM
#LifeLessOrdinary